Some lovely juicy quotes and language over dear John Terry doing a Tiger in a chick's tank and ending in the muff - I mean 'rough'.
Ruff ruff.
As in:
"In the head of John Terry, the usual rules do not apply ... [the] defender's behaviour suggests a difficulty in reconciling a lust for life with the responsibilities of the England captaincy."
What's that about 'in the head of'?
Where in John T's *what* don't the rules apply?
Lust for 'Life', you say? What is he? Fucking Vincent van Gogh?
Listen, you don't have to be captain of England for boring considerations like 'truth and reconciliation' to fall by the wayside when decent head's on offeur from the francaise tottie likes of Mamzel Perroncelen.
That's all they had to say, eh John?
As for Lust for 'Life' - blimey, what a load of pussyfooting around.

Lust for la Perroncelen's Jade Gate, more like.
Gie us a chorus, then ~ 'Starry starry night.'
Har har, Gerry Sutcliffe will see our John sees stars - put a bit of van 'Go' in his sponsorship portfolio - if the FA doesn't come to some decisive decisionising.

Preggers/Aborters interface: Whoops, not good. At least we haven't heard that le Tigre got up to anything like that.
What I want to know is what Wayne Bridge thinks about all this?

His best mate getting his best bird in the family way, then fixing for the A word? Hmm, I doubt they'll be sharing a pint any time soon.

Not a good time for blondie wives.
And if you ask me, our Wayne up there with Ms Paradis doesn't look the most sympathetic cove when it comes to someone else's bun in his bird's oven.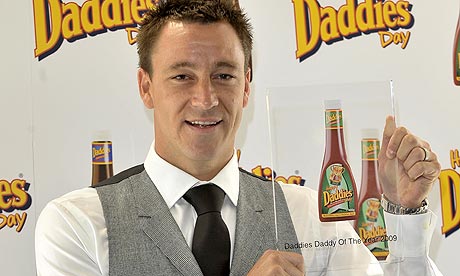 R U Sleeping with my man?
Vanessa - parlera-t-elle? ~ She's not spoken to a single journo but Vanessa is all over the press. Her turn?