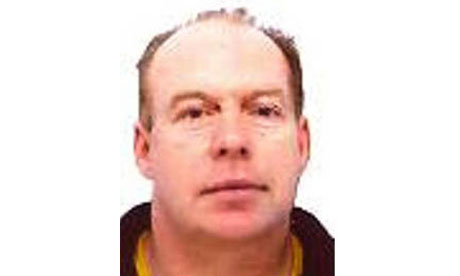 Never have I succumbed speedilier to Massacre Fatigue than with the late Derrick Bird's Horror Shooting Rampage.
One minute I'm watching the shit being beaten out of abseiling Israeli commandos in the Gaza Flotilla Raid, the next the TV's interminably tuned oop 't Cumbria way and authentic inarticulate witnesses sharing their experiences with many a 'know what I mean?' and that ghastly Americanical 'like' that I can't seem to like dislodge from my younger jewel's like vocab ... 'like'.
Let me at least save us all the long nightmare of endless fumbling psychobabble into what 'motivated' Birdie to embark on that traveling fusillade:
I read somewhere - but can't be bothered to trace it - that the late Derrick (must be a local Coombrian spelling) lived with his mum whom he looked after.
In other words, he was a Caregiver, and a 'Family' caregiver, to boot.
I'm a Family Carer to an elderly relative. It means we live with the elderly person and get it face on without escape or retreat - the memory loss, the endless repeats, losing things, impromptu decisions, all the rest of the infuriating debilitating morale-demolishing crap - face on as sure as them 12 poor buggers took it point-blank from Derr's artillery.
That's it. We can go on padding the shrinks' wallets and giving them air time and their 15 mins of fame, but that's it: the job of caregiver is all you need to go postal.
I awake of a morning and, if I'm in a good mood and free of the usual crippling hangover that goes with the job, if I'm sanguine and bubbling with the milk of human kindness, I contemplate from my pillow a pre-breakfast warm-up to equip me for the day:
Doing a Birdie on a dozen or so innocents
Standing on the patio with a powerful pumping hose and spraying the 'garden' with weedkiller poison, left right centre, until the tank is empty.
Piling precious books and CDs into the Micra and driving into the pool and watching it gurgle bubble into the chlorine.

Luverly fotos for the blog.

Both holsters packing spray paint guns, striding down the corridors of Pagoda 'Fucius blasting left and right, up and down.

Whee - graffiti rules.
That morning dream over, spring from the four-poster for a damn'd good breakfast of bacon and eggs, kedgeree, toast and marmalade, lashings of coffee.
Then on with the Caregiver Frock and face the numbing knackering stress-mess nadir of a day ahead.
Loipon, no more burbling and wittering on about:
Deep-seated motives.
'Murky finances' [as if there were any other kind]
'Family feuds' [two a penny ~ if we reached for the 12-gauge pump every time we had a family spat, we might as well have it surgically attached to our gun arm.]

Honestly, the pathetic shrink-speke conjecture they peddle to keep the meedja and psycho-burblers in business and bubbly

Gaza Aid ~ Speaking of abseiling Israelis, thank Yahweh that it didnt happen a few weeks earlier when our own fair isle was hosting the Albert Cohen festival for which creme-de-la-creme Jewish diplocracy had flown in from every direction.
Oy poh poh, as they say down the tabernacle - you do realise that the whole thing would have collapsed as the senior guests did an about-turn and attended to more maritime matters.
Close shave.