HOOKER. SANTANA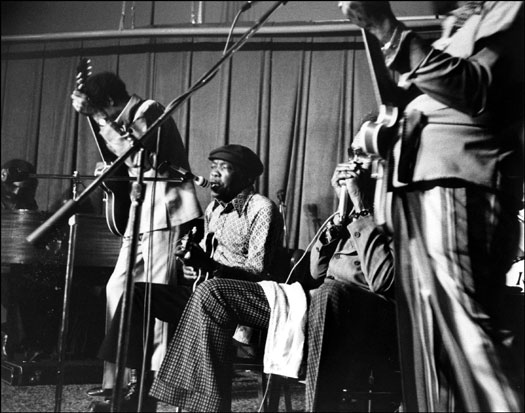 The link sez it all.
Don't need no stonkin' text or caption or no-what ~ just stand by the track with your hat in your hand.
Nice video, too.
I mean f-u-u-ck ... noodlin' around on Youtube and up comes this ?
Suddenly it looks like being a very kool Κυριακή.
Plus, Momma too frail to go to church today, so it's me, the dawg and the pick-up truck - rifle in the rack - heading on down to Clarksdale, get our hambones boiled. Them Kondokali Kuties ~ let my hambone spoil.
Yo! Fret yo' stuff, boys.
Psst ~ don't no one write in to tell me what brand of axe The Man is wielding there, or I will counter by sending you under see-thru cellophane wrapper for all to see, John Lee Hooker for Dummies.
Lord have merceh! If that isn't a candidate for unlikeliest title of the week, I'm setting right down here in momma's melon patch and hammerin' out that Jimmy-Joe Potts review. Lawdy lawdy, whazza world a-comin' to?
Freight train to be my friend (oh lawd)