THE COMMODORE AND THE COLONELS
~ updated edition, 2009 ~
Splendid gift in the post from Corfu's national treasure, Major J.K Forte, M.B.E. (name drop name drop): the new updated edition of his riveting and nail-biting drama in Corfu's history when we came in real danger of that vicious cult the 'Church' of Scientology sinking its vile claws into our fair isle.
The Colonels were almost taken in by L Ron Hubbard: John never for a moment.
This is the story, accept no other and sprint don't jog to add this update to your original copy.
* A big big bouquet to Olympia Publishers for grabbing John and such a handsome production, and I'm not linking you to the Forte section until you've looked hard at OP's own home page and really made an effort to see something to order for Christmas.
* If I catch anyone walking down Alexandros Ave with a Dan Brown or Stephenie [sic] Meyer and thou hast not also under your arm at least one copy of Major Forte's new book ... big scenes and bigger trouble.
* Exception to Rule, because gardeny types are a law unto themselves (where I wish they'd keep their botany babble), it is permitted to be carrying any booksy recommendation from The Corfiot's knowledgable 'Anthemis' column. Glad I cleared the air on *that* one.
Loipon, to business. You have gazed in wonder on Olympia and Ashwell Publishing's goodies and you know all about them and are ordering all your Xmas fillers and brainy prezzies accordingly. A gruff 'bravo'.
Those duties done, *now* you may check out Olympia's #1 Readers' Choice (sage readers), The Forte
Note that this "new edition comes with a new chapter with material culled from Hubbard Flag Orders that Forte acquired during his time helping Scientologists who had jumped ship." That is big.
From my frivolous and foul-mouthed blog that shouldn't even be mentioned in the same breath as Major Forte:
Seriously, grab this one and also make it a Christmas bonus for discerning friends. You know you won't go broke sticking to that criterion.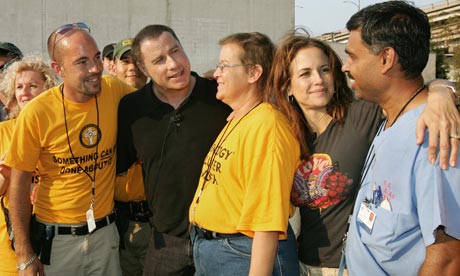 Haiti - worries over! The Scientologists are coming!